News
Tennessee Woman Who Died Six Months Ago Notified By Letter She Tested Positive For COVID-19 – MSN Money
Troy Whittington received a letter this week telling him his mother had tested positive for COVID-19, and that she should isolate herself for 10 days. There was only one problem—she had been dead for nearly seven months.
Whittington received the letter from the Shelby County, Tennessee Health Department (SCHD) this week, telling him that his mother had been tested on June 20, according to WATN-TV. However, Sandra Whittington died of COPD on February 16.
The first case of COVID-19 was detected in Shelby County on March 8, according to a SCHD press release, two weeks after Sandra Whittington died. As of publication, Shelby County has seen 27,410 cases of COVID-19, and 393 deaths from the disease, according to the Johns Hopkins University Coronavirus Tracker.
"I'm just having a hard time understanding how they can say someone has COVID-19 when they are not even alive," Troy Whittington told WATN.
Newsweek subscription offers >
Though the letter told the late Sandra Whittington to isolate herself for 10 days, if the letter were accurate, she would have been tested over 60 days before receiving her results.
"We're talking two months later. She needs to be quarantined for 10, well we've got 60 days from the time of the test to get the letter out to her which is unacceptable," Whittington said.
The SCHD apologized for the letter in a statement to WATN, but did not address the delay in notification.
"Dr. Haushalter is reaching out to Mr. Whittington to apologize on behalf of the Health Department about the mistake and the additional pain it might have caused the family. She also states that new protocols will be put in place to make sure a mistake like this doesn't happen again in the future," the SCHD told the station.
Newsweek subscription offers >
Newsweek reached out to the SCHD to ask about the delay between the hypothetical test and the notification.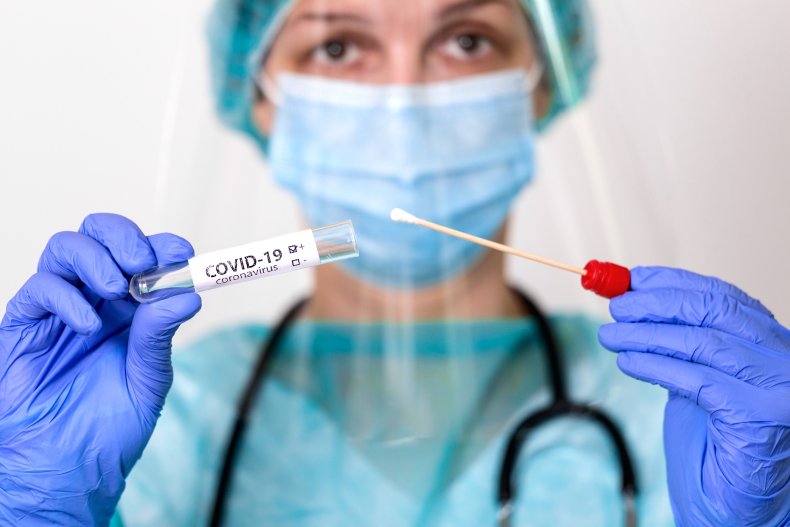 The coronavirus pandemic has given more than just positive test results to dead people. Earlier this summer, when the federal government issued coronavirus stimulus checks to Americans, the Government Accountability Office (GAO) reported that over $1.4 billion in checks were issued to the dead.
"To fulfill this mandate, Treasury officials said Treasury and IRS used many of the operational policies and procedures developed in 2008 for the stimulus payments, and therefore did not use the death records as a filter to halt payments to decedents in the first three batches of payments," the GAO's report states.
The GAO said that overall, the government issued more than 160 million payments, with a total cost of $269.3 billion.
A potential second stimulus check could come this fall, though there is a stalemate between Republicans and Democrats. Democrats want to earmark $2.2 trillion for coronavirus relief, while Republicans and President Donald Trump want to spend $1.3 trillion.
After weeks of an impasse, House Speaker Nancy Pelosi (D-Calif.) and Treasury Secretary Steven Mnuchin have agreed to restart negotiations after the Labor Day holiday.